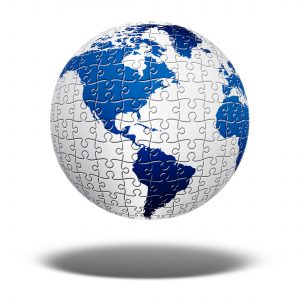 Categories of questions:
1.Host family
A.What is the typical structure of a host family?
The structure of the family differ, however most of the families follow into one of the three categories: young couples without kids who may treat you as their friend, middle aged families usually with a child which means that they can share their life experiences with and older couples usually living alone which will treat you just as they would treat their own child.
B. What kind of information can I get regarding my host family?
We can provide you with the information regarding the place of your stay, family members details (age,gender etc.). We can also answer any specific question that you may have about your homestay conditions.
C. Can I share meals with my host family?
Yes, it is possible to eat together with the host family members. It's also the opportunity to learn more about Japanese culture while sharing the meal.
D. Can every family member speak English?
All of our host families are familiar with the English language. However the level of proficiency may differ and in some cases only one of the family members may speak English. However, this is a very good opportunity to start speaking Japanese with the other family members, and if you have any problems you can communicate in English with the family members that speaks English.
E. Is the Internet included?
The Internet access may vary, depending on the host family. However in most cases it should be possible to get the wifi access inside your host family's house.  We can make sure that the place which you will be staying at provide the Internet access.
F. Is there a bed in the room?
Some of the houses may include a traditional Western-style bed while the other may be providing Japanese-style futon.
G. Can I choose the homestay family that I wish to stay with before coming?
Yes, you can choose the family and the location that is the most suitable for you.
2.Homestay rules
A. When should I apply for the homestay program?
The sooner you apply the more time you will have to find a perfect homestay family for yourself.
B. What is the minimum age to apply for the homestay program?
We don't have any strict age limit. However, we think that it would be best if the candidate is able to take care of himself in the free time. In other case we would recommend to come with a parent to help you with adjusting to the new environment.
It depends on your homestay family rules. However, it would be nice if you could come back home at reasonable hours. Or if it happen that you come back late please be silent and show your consideration for the other family members who may be sleeping.
D. Can I make my own food? If yes, should I buy my own ingredients?
It depends on the rules at your host family's house. However most families will be happy to let you make food but in such case it is expected that you will buy the ingredients for preparing eat. Normally, the meals will be made for you by the host family members and it is included in the course price .
E. What kind of dishes will be served? How many dishes per day will I get?
The dishes will be typical Japanese meals (such as…. ) You will get 3 meals every day.
F. May I invite a guest to my homestay?
It depends on the host faily rules. If you wish to invite guests during your homestay it is recommended to inform us about that before coming and negotating it with the host family in advance to avoid any misunderstanding.
G. Should I clean my room?
It would be nice if you keep your room clean and tidy during your stay .
H. Can I make the laundry?
Yes, it is possible for you to do your own laundry. It may be also possible to make the laundry together with other family members.
I. May I use the family computer?
It depends on the homestay family. Some of the families are okay with using their computer while the others may ask you to use your own device.
J.Can I spend the free time with my host family?
Of course, it is possible. However the amount of time that you can spend together will vary on the schedule of the family members.
3.Other information
A. Do students, who participate in homestay learn faster?
Yes, students who stay at homestay tend to learn much faster than the students who are learning the language while staying abroad. Staying with a Japanese family allow you to learn through the immersion into the environment and culture thus making learning much faster and more interesting experience.
B. How do I know who will meet me on the airport?
We will inform you about that before your arrival to ensure it will be easy for us to recognize each other at the airport.
C. Can I organize my own transportation to Japan?
Yes, if it is possible for you, then you can organize your own transportation. Please contact us for further information.
D.What kind of utilities are included?
Utilities may vary but you can be sure that each house/apartment of our host families include bathroom, washing machine, fridge and a comfortable room for you to feel at home.